One of my favorite things to do is show people how they can use visual thinking to create change in their life and work. I've trained and coached many people over the years, and it's very rewarding for me to see their lives and careers evolve and grow. Some of the people I've taught and coached have even turned visual thinking into a full-time career!
In my time as an entrepreneur, consultant, and business leader, I've experienced many challenges and trials. I've had to scale rapidly in boom times,preside over layoffs in hard times. I've mentored many people. I've had difficult conversations about performance, managed conflicts, had to fire people who weren't performing, you name it. I've been through acquisitions, both from the acquiring perspective as well as being acquired. I've run marketing teams, sales teams, consulting and design teams. I've been the CEO and I've hired CEOs.
Along the way, I've also written several books to share what I've learned. Books are great, but there are things you just can't learn from a book.
I've had a rich and rewarding career, and now it's time to give back. These days my focus is on coaching and mentoring the next generation of leaders. If you're reading this, maybe that's you. As a visual thinking coach, my priority is to help you create the life you want.
This is a journey we undertake together. You will learn how to use visual thinking to gain deeper insights into situations and challenges, awaken your innate creative abilities, reflect on your experiences, and design the life you want.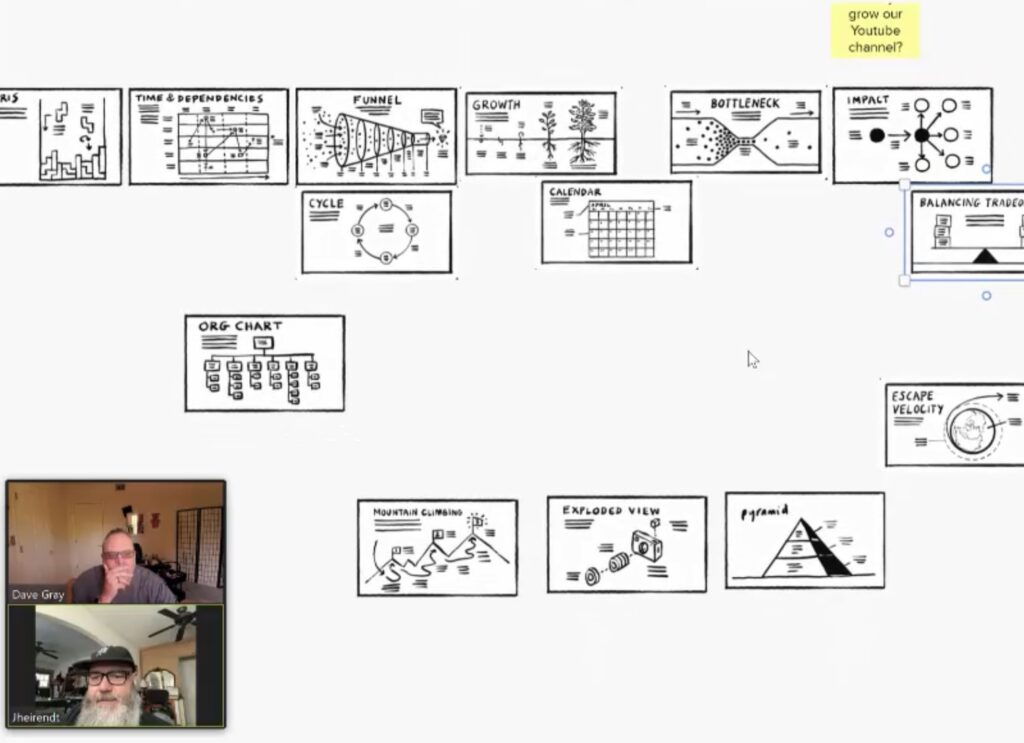 My coaching style is informal and focused on learning-by-doing. We'll talk about your goals and I'll help you hold yourself accountable. If you don't already keep a journal, I'll ask you to start one as a way of tracking your journey and reflecting on your progress. I'll show you how to incorporate diagrams and sketching into your daily flow. We will meet on a regular basis to reflect on your progress, think through challenges, zoom out to see the big picture, and zoom in to focus on things you want to examine. Throughout the process, we'll be using visual thinking, my favorite power tool, to ignite creative energy, clarify thinking and accelerate positive change. It's a lot of fun and we both learn a lot in the process.
If this sounds interesting, send me a note. I'd love to hear from you.